nacogdoches and east texas custom homes
​Design a Home for Your Family with JB Crawford Construction
The worst thing that can happen is that you have to make adjustments in your new home. Why should you when you can build a home that is apt for your family? We, at JB Crawford Construction, offer you an opportunity to visualize your dream home and we will bring it to life. That way, you will never have to adjust; instead, your home will be just what your family needs to live happily and comfortably and create memories for a lifetime.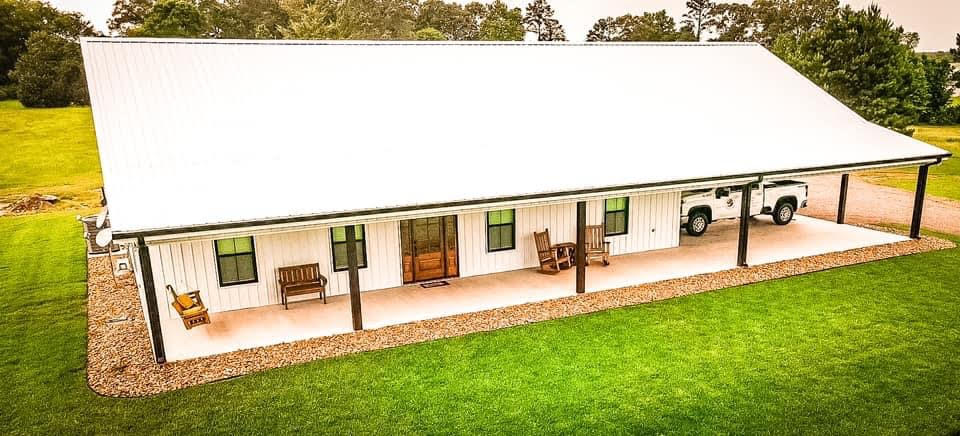 We specialize in designing and building new custom homes for our clients. If you have a lot or land, we can build a home that you dreamed of but have not proceeded to bring that dream to fruition. On the other hand, if you need land to erect your custom home, you can depend on us. We often have a few available homes for sale in Nacogdoches, TX, including being a top home builder Lufkin TX.
 
When you collaborate with us for custom home construction, you don't need to have a clear vision about your dream home. Even if you give us a few vague ideas, we will be able to create a home for you that is just right for you and your loved ones.
 
We excel in constructing custom Nacogdoches homes that are not just aesthetically pleasing to look at but are also functional, affordable and green. We endeavor to create a home that reflects your personality and taste and at the same time is the perfect dwelling for your family's needs. Also we specialize in being the best farmhouse builders in East Texas!
Contact Us now to start your dream home!
We are one of the leading Nacogdoches TX home construction contractors, which includes the surrounding East Texas areas. We have established a reputation for valuing quality, sticking to the budget and ensuring timely delivery.

We are specialists in constructing new custom homes.

We use the best quality raw materials to build custom homes.

We can bring your vision to reality with our acumen, expertise, and knowledge in new home construction.

We do the mostly the entire construction and fittings using in-house experts and resources.

We have the right tools, heavy machinery, and equipment to carry out the entire project.

We use state-of-the-art technology that lets you check out 3D blueprints of your custom home.

​ 
CoConstruct App Available For All Clients
We provide an app for both mobile and desktop devices that allows you to follow the construction of your home, keeping you better informed. Check out the video below for more information! 
Real time monitoring of timeline and budget
Easier communication
Up to date sharing of photos
Easily generated invoices
Over the years, we have cultivated a reputation of being diligent, transparent and hard-working. We make sure that we exceed your expectations and give you a home that is genuinely right for your family and you. The world-class finish and fixtures will help enhance the resale value of your custom home, though we doubt you will want to sell it! After all, it is hard to find the perfect home. ​
"The BEST home builder in Nacogdoches, Tx! I am so pleased with their work. Timely, efficient, gorgeous...I would hire them in an instant for my next job.."
You can get in touch with us to schedule a no-obligation consultation. You will be amazed at the value we bring to the table and how from thin air we can miraculously build your custom home.

Once you see our immense knowledge and expertise in this field, you will have no qualms about allocating the new custom home project to us, at JB Crawford Construction.